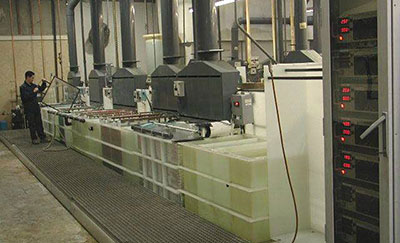 Wire Mesh Plating
At C.I.L. our blackening of fine wires is exceptional. We offer a wide range of sizes: up to 24" x 24" in stock. With product shipping worldwide, C.I.L. has the expertise and technical know-how to plate stainless steel, copper, monel or mono-filament meshes to your specifications. We offer custom angles and sizes as well as wave-guides and honeycomb panels.
Optical Quality Blackening of Fine Wire Meshes for EMI/RFI Shielded Windows
Sheets up to 24"x 24" in Stock
Plating of Stainless Steel, Copper, Monel and Mono-Filament Meshes
Packaging Designed to Ship Worldwide
Custom Angles and Sizes
C.I.L. Meets: Mil-I-45208, Mil-C-45662
Variety of Finishes
Shielding Component in Products That Satisfy: Mil-STD-285 and NSA-65-6
Also available: Mil-SPEC finishing of honeycomb panels, wave-guides and machined parts. Please Call or fax in your quotation requests.
Silver Blackened
Plated Wire Mesh

Woven
SS/BLK

Woven
SS/BLK

Woven
SS/BLK

Woven
CU/BLK

Woven
CU/BLK

Woven
SS/BLK

Wire Diameter

0.0012"

0.0012"

0.0012"

0.0022"

0.002"

0.0014"

Openings/Sq. in (OPI)

50

80

100

100

145

230

Visible Light:
Transmission
Reflectance


88%
5-7%


78%
5-7%


74%
5-7%


62%
5-7%


46%
8-10%


34%
5-7%

Shielding Effectiveness
40 MHz
200 MHz
600 MHz
1 MHz


54
70
54
44


56
70
60
50


60
72
66
56


65
72
76
56


70
78
76
66


72
84
78
72